Rsvp here: https://bit.ly/3eD2hfr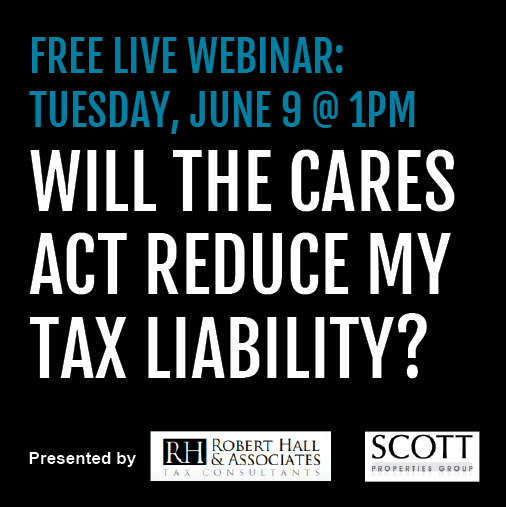 FREE – LIVE WEBINAR: TUESDAY, JUNE 9 @ 1PM
Wondering what tax implications it will have on your situation? In this exciting webinar, Tony Watson of Robert Hall & Associates will help you understand what actions you can take now, as well as real life tried-and-true tax strategies used in the real estate industry. Whether you're an investor, agent, or lender, you will be able to use these tips and tricks to navigate through the 2020 tax year and retain more of your real estate wealth into the next decade!
Topics To Be Discussed
Covid-19 Changes
PPP & EIDL (Loan programs)
Qualified Business Income deduction
How to save on pass-though income
Can I rent back my home office to myself?
Mortgage interest deduction
State & local income tax
About the Speaker – Tony Watson- Robert Hall & Associates
Tony Watson services a full roster of clients and has taken on the official role of public speaker for Robert Hall & Associates. He has spoken for over a hundred different trade organizations throughout the state of California. Tony is a federally licensed tax practitioner who can advise, represent, and prepare tax returns for individuals, partnerships, corporations and any other entity with tax-reporting requirements.